ChiroCure Clinic Address: 278 Inkerman Street, StKilda East. VIC. 3183 Phone: (03) 9013 5133 Fax: (03)90138533 Website: www.chirocure.net Services: Chiropractic care, Remedial Massage, Myotherapy, Dry Needling, Cupping, Reflexology, Ultrasound Therapy, Rehabilitation
Dr. Tania Leski
Principle Chiropractor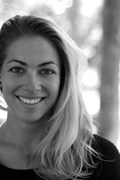 Qualifications: Bachelor of Applied Science(B.A.Sc.)Chiro, Master Degree Clinical Chiropractic(Distinction)RMIT. Specialses: Neck pain, Back pain, Migraine, TMJ, Posture correction & Trauma. Further study: Musculoskeletal Diagnostics, Pediatrics, Activator, Switched on kids, Sport w. bracing, Adv. Injury, Organic adjusting. Certified: Aus First Aid,Anaphylaxis( 51917). AIS-Gymnastics Coach & Judge. AusSwim & Lifeguard certified. Volunteering: Chiropractic community clinic:Collingwood & St Kilda.
Dr James Washington
Associate Chiropractor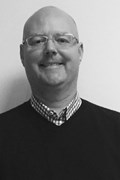 Dr James Washington has gained a vast and diverse array of chiropractic knowledge after working in Regional Victoria, Melbourne and Queensland over the past 13 years. James is passionate about the potential of Chiropractic care and the benefits it has to offer patients from young infants to the elderly. He also enjoys helping patients reach their optimal health and wellbeing goals. In his spare time James has a keen interest in keeping physically fit with exercise and nutrition.
Dr Pin Kong
Associate Chiropractor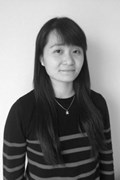 Dr. Kong who has graduated from RMIT is passionate in helping people of all ages benefit from chiropractic care, and utilises a variety of techniques which ranges including low force, manual adjusting, activator, drop piece, soft tissue. Dr. Kong is committed to providing the best wellness care for all patients. She looks forward to meeting you and your family to provide quality chiropractic care to help with your overall health and well-being.
Yuri Mihalic
Remedial Massage Therapist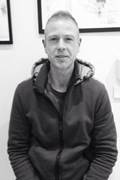 Yuri's passion for helping happened through personal trauma when he was in his early 20's. He graduated with a diploma in Remedial Therapy from Endevour in the 2004 and has over 10 years of experience, working with a vast variety of clientele and sporting clubs from amateur to international sporting teams including Melbourne City and currently with Hawthorn FC. Yuri is able to cater for a wide range of conditions through massage to gain positive results and restore balance.
Evelyn Lee
Myotherapist / Remedial Masseuse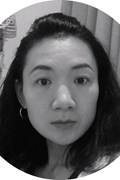 Evelyn Lee graduated with an Advanced Diploma of Myotherapy in 2015 from MIMT, and has been practicing for the past three years. Evelyn has great passion for sport, pregnancy, lymphatic drainage, and reflexology, and understands that to be an effective therapist, one must understand patients needs, which inspires her to continue with further development. Evelyn effectively treats many conditions by combining soft tissue release, dry needling, mobilisation, nerve flossing & articular stretching
278 Inkerman Street, StKilda East, Melbourne. VIC 3183
(03) 9013 5133
Monday

Tuesday

Wednesday

Thursday

Friday

Saturday

Sunday

9:00am - 8:00pm

12:00pm - 8:00pm

9:00am - 8:00pm

12:00pm - 9:00pm

12:00pm - 6:00pm

9:00am - 3:00pm

10:00am - 2:00pm