Address: 278 Inkerman Street, StKilda East. Melbourne VIC 3183 Phone: (03) 9013 5133 Fax: (03) 9013 8533 Website: www.chirocure.net Therapeutic Services Available: Chiropractic Care, Remedial Massage Therapy, Myotherapy, Dry Needling, Cupping Therapy, Reflexology, Therapeutic Ultrasound, Rehabilitation, Physical Therapies, Exercise Classes, Pregnancy Specific Chiropractic & Remedial Massage.
Dr. Tania Leski
Principle Chiropractor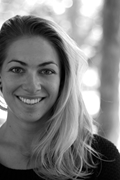 Dr Leski qualified from RMIT University with Distinction in her Undergraduate & Masters Degree. She has 7 years of clinical experience, treating people of all ages & specialises in Chiropractic Pediatrics & Pregnancy. Further certification: Musculoskeletal diagnostics, Adv. Activator adjusting, Sport management w. bracing, Adv. Injury prevention, Organic adjusting, Kinesiology & TBM, Paediatric Switched on kids II, III, IV, First Aid, Anaphylaxis, AIS Gymnastics Coach & Judge, AusSwim Lifeguard
Dr. Danny Nguyen
Associate Chiroprator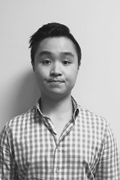 Dr Danny is a professional, enthusiastic and competent practitioner, focused on treating musculoskeletal pain. He graduated from RMIT University and is experienced with manual manipulation, activator, drop piece, ultrasound, mobilization and soft tissue therapy for the treatment and management of back pain, neck pain, headache, migraine, sciatica, shoulder injury, sport related injuries, posture.
Yuri
Remedial Massage Therapist with Cupping Qualifications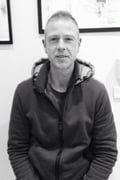 Yuri's passion for Massage started at an early age, after finding pain relief through treatment. He has over 10 years of clinical experience, graduating Endevour Remedial Therapy Diploma 2014. He offers vast range of treatment techniques for all conditions; including cupping. He is passionate about sport & continues to work with amateur & international athletes from Melbourne City & Hawthorn Football Club. He is able to cater for every patient to restore balance, relieve pain & prevent injury
Jared
Myotherapist / Sports Therapist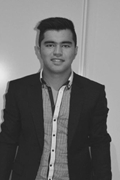 Jared graduated AUS College of Sports Therapy with dual qualifications in advanced sports therapy & Remedial Massage. His treatment at local football & soccer clubs has provided specialist skills in functional movement, muscle rehab, deep tissue, dry needling, myofascial release, joint mobilisation & taping application. He is focused on preventing pain conditions & full body mobility, particularly in the back, neck, hips, knee, ankle & shoulder. He looks forward to treating you @ChiroCure Clinic
Grace Lee-Foong
Remedial Massage / Pregnancy Specialist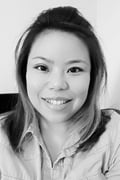 Grace has been working as a masseuse for over 7 years, with a Diploma in Remedial Massage (Holmesglen), Oncology massage, Pre & Post Natal Massage certificate. Grace also specialises in Thai massage. She believes that a massage can assisted clients to release physical & mental tension, and is passionate about treating women during pregnancy suffering from back pain & swelling. Massage not only alleviate pain, but also improve the quality of sleep & psychological wellbeing.
278 Inkerman Street, StKilda East, Melbourne VIC 3183
(03) 9013 5133
Monday

Tuesday

Wednesday

Thursday

Friday

Saturday

Sunday

9:00am - 7:00pm

10:00am - 8:00pm

9:00am - 8:00pm

12:00pm - 9:00pm

10:00am - 5:00pm

9:00am - 5:00pm

10:00am - 3:00pm