Dr. Tania Leski
Principle Chiropractor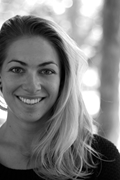 Dr Leski believes in treating the whole spine & body holistically. She offers 10 years of clinical experience treating pain conditions in people of all ages, specialising in pregnancy & paediatrics. Dr Leski graduated her Masters Degree with Distinction (RMIT). She has a passion for health & completed further qualification in Musculoskeletal diagnostics, Adv. Activator adjusting, Extremity & Organic Manipulation, Injury prevention, Kinesiology, TBM & Certification in Adv. Paediatrics I, III & IV
Dr. Rach Duncan
Associate Chiropractor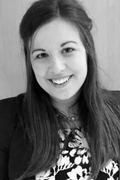 Dr Rachel has more than 7 years of clinical experience since graduating from RMIT. She is passionate about working with pregnancy & paediatric conditions & believes that Chiropractic can help with all types of pain & dysfunction. Dr Rachel uses a variety of techniques incl. gentle manual manipulation, activator, soft tissue, taping, mobilisation, drop piece & pregnancy specific realignment. She is committed to providing the best chiropractic care possible to improve the health of every patient.
Dr. Jennifer Lew
Associate Chiropractor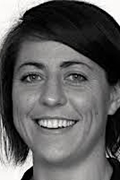 Dr Jennifer Lew was practicing in SYD for 5yrs@ an integrated health clinic. Ultimately growing up in a Medical family(parents are GPs)Her love of sport,health,fitness&performance led her to pursue a Chiropractic career & play VFL@Richmond. Jen believes Chiro is about total wellbeing & the benefits span well beyond acute pain relief &applies structural techniques incl. Diversified,Thompson,DropPiece,SOT,Activator,Soft Tissue,Denneroll/Scoliroll blocks,Webster Pregnancy,nutrition,ergonomic advice
Dr. Danny
Associate Chiropractor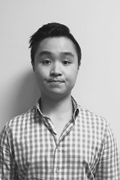 Dr Danny is a professional, enthusiastic and competent Chiropractor who is focused on treating musculoskeletal pain. He graduated with a double degree from RMIT (2015) and offers his patients a strong and experienced manual adjuster, who applies a range of techniques including activator, drop piece, joint mobilisation & soft tissue therapy. He excels in the management of low back pain, neck pain, headache & sport related injuries. Dr Danny believes that he can help patients with better health.
Brendon Lang
Myotherapist I Remedial Massage I Sports Therapy I Dry Needling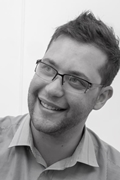 Brendon has a passion for Myotherapy, soft tissue & rehab after his experience with knee pain & surgery. Brendon believes in the healing power of soft tissue therapy & treatment during the recovery process. He works with a Soft Tissue Medical Team for the Bulldogs (AFL), Northern Blues, Victoria Fury .He has a Cert 4 Massage, Remedial Massage Dip; an advanced Dip in Myotherapy. Brendon has a special interest in back pain, knee dysfunction & postural conditions causing acute muscle dysfunction.
Grace Lee-Foong
Myotherapist I Remedial Massage I Pregnancy Massage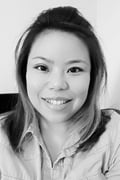 Grace has been working as a masseuse for over 7 years, with a Diploma in Remedial Massage (Holmesglen), Oncology massage, Pre & Post Natal Massage certificate. Grace also specialises in Thai massage. She believes that a massage can assisted clients to release physical & mental tension, and is passionate about treating women during pregnancy suffering from back pain & swelling. Massage not only alleviate pain, but also improve the quality of sleep & psychological wellbeing.
Elissa Semmens
Remedial Massage Therapist I Dry Needling I Cupping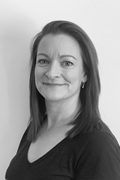 Elissa has been a professional Remedial Therapist since 2012. She has worked with many other practitioners throughout her years, and absolutely loves what she does and finds it very rewarding working with clients to help alleviate their aches, pains and injuries. Elissa applies a firm deep tissue massage with trigger point therapy, with cupping and dry needling when needed. Elissa is studying Clinical Pilates to further educate her clients about the importance of core strength & strong muscles.
Catherine Frith
Remedial Massage Therapist I Advanced Kinesiologist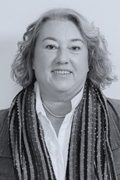 Catherine offers 10 years of experience in Remedial Massage & has developed a unique approach to pain relief with the addition of Advanced Kinesiology. Her techniques are specifically tailored to meet the needs of each individual patient. Catherine aims to remove pain by creating dynamic physical & emotional change while introducing an expertise in immediate pain relief & an incredible therapeutic experience. She holds a double Diploma & Degree in Remedial Massage, Sports Massage & Kinesiology.